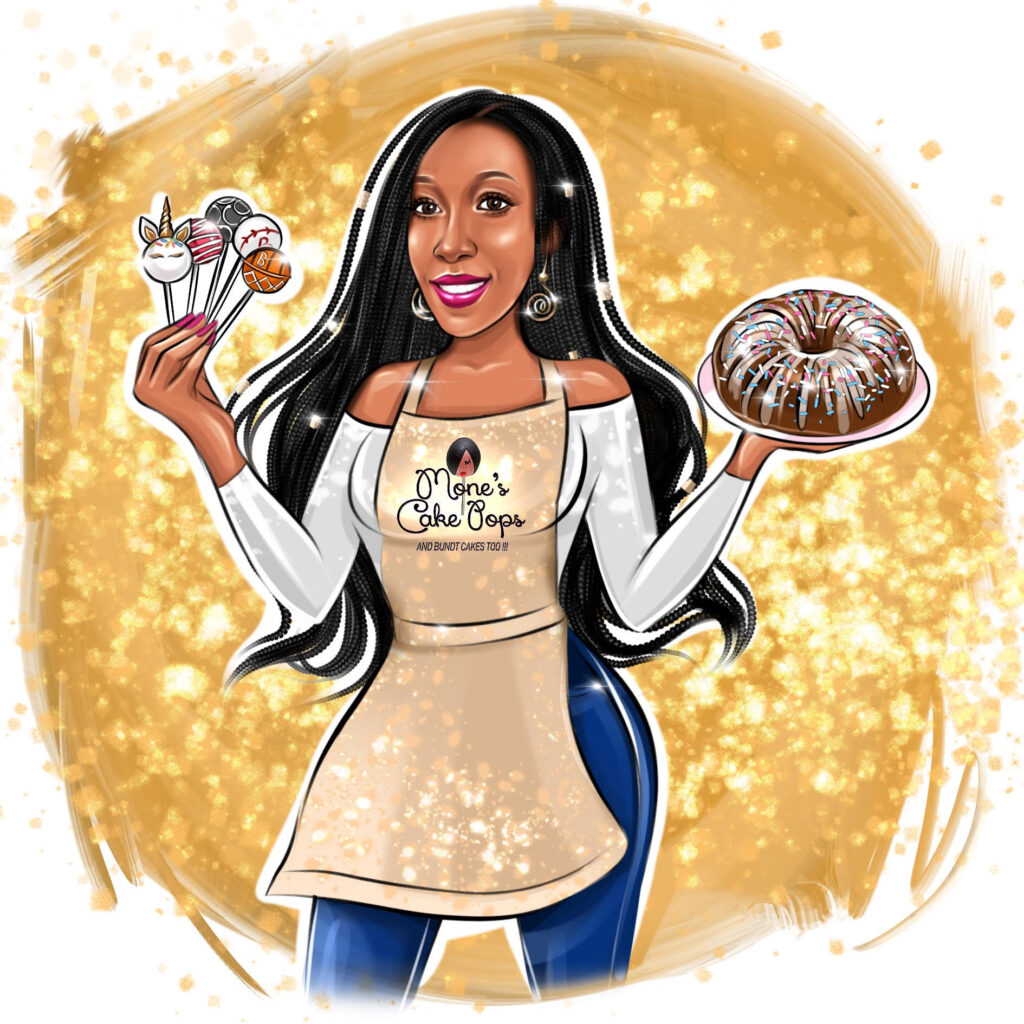 Thank you for taking the time to view my website and to see everything there is to offer!!!
At Mone's Cake pops, the focus is on providing exceptional custom pops, bundt cakes, jar cakes and more with the highest levels of customer satisfaction, and will do everything to meet your expectations. With a variety of desserts to choose from, we are sure you will be happy with working with Mone's Cake Pops.
Look around the website and let me know if you see something you like. If you have any comments or questions, please feel free to email me at [email protected] or you can text me at 804-972-5077.
You can also find Mone's Cake Pops at
Click below to order yours today!
Mone's Cake Pop's Limited Time Special!
Starting 10/1/22 - 12/31/22 all orders of $50 or more will receive (1) free cocoa bomb of your choice!!!
Selection will be offered once items added to cart.
Any additional cocoa bombs must be added from this page.
Mone's Cake Pop's On-going Specials
1) If you order at least 4 dozen cake pops, the following will be included:
-Full sized bundt cake of you choice
(Lemon 7up, Strawberry, Chocolate or Red Velvet)
or
-Dozen matching Chocolate Covered Oreos
For an additional $15.00, you can get instead your choice between:
-Full sized bundt cake of you choice
(Jamaican Rum Bundt, Pineapple Upside Down Cake, 13×9 Strawberry Messy Pan or 13×9 Banana Pudding Pan)
or
-2 Dozen matching Chocolate Covered Oreos
To start you cake pop order, please go to the menu tab and click on "cake pops"